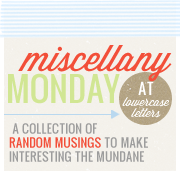 1) School is out for us..We are continuing on with our Renaissance history so that we will all be ready for early American history in the fall. Last week the kids painted portraits of their baby pictures like Leonardo da Vinci. This week we will be learning about Michelangelo, Jan van Eyck, Jerome Bosch, Albrecht Durer, and Pieter Bruegel the Elder.
Mom will be learning a lot this week as well!
2) I love basil when the weather is warm—from the look of my plant some other little critter likes it too.
3) I need to remember to wear sunscreen when out at soccer games all day---not just my sunglasses. Because now I look like this:
4) Our favorite place to hang out when school is done. Each week starts with "when are we going to the lake?"