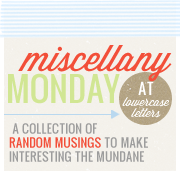 1) I am reading this book right now.
I found this book at Big Lots one day marked 50 cents. It looked interesting and you can't go wrong with 50 cents. It's a good ready. I go between agreeing, laughing, and thinking "I can't believe he just said that." It's the story of his life and meeting Jesus. I love reading people 'stories'. I may not agree with all of the their thinking or theology but I love reading how God brought them to the realization of His love and grace.
2) I am considering giving away this dog.
Not really…but she's ticking me off. She thinks it is fun to run and jump through the garden especially when I am trying to weed it (yes it's a small garden—I know my limitations!) Problem is..she usually lands right in the middle of the green beans and tomatoes. Now…I don't like tomatoes (neither do the rest of the family) so that's not too big of a problem. Why do I grow them? just like the way they smell and look :)
3) Fairy House Making is back on the agenda at our house.
Yes, they are real…because I've seen the glitter left behind :)
Here is the fairy bed we've made. Looks pretty comfy. A seashell, flower petals, and grass to hold it all together.
4) A new facebook group has been made for you to help spread the word for your fundraiser!
It's called Adoption Fundraising and Giveaways. Check it out! It will have a giveaway each month and will help you spread the word of your fundraisers! (I am having trouble creating a link for it..keeps coming back to my page. Just search it or find it from my facebook page.)
Those of you who don't have fundraisers—check it out for giveaways and to see the latest things people are doing! Great place to find t-shirts and other items to purchase!
Happy Monday Friends!