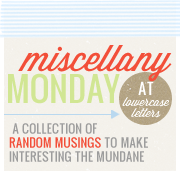 1) I am amazed about how much 'stuff' we can obtain in a short amount of time. After our huge yard sale a couple of months ago…I am a still cleaning out and making boxes for give away! I think it literally multiplies like rabbits!
2) Speaking of rabbits…..One of Grassroots Heroes projects in Grippis Farm is raising rabbits and ducks. We have baby ducks now that our friends are very busy trying to keep warm (it is cold there right now.) Pics are coming soon! These are projects that are being started to help the village become self-sustaining. If you would like to help us in this or sponsor a child's education (for only $15 a month!)—hop on over to Grassroots Heroes and join us! For the month of August and September—you will get a free t-shirt for each sponsorship!
3) I am reading this book right now:
This the sequel to Three Cups of Tea. I love Greg Mortenson's heart and thinking. The importance of education to change the life of people or a country. Education is so needed—to give hope to dreams and life to a child.
4) We are in the midst of some unknowns for our family (something this momma who likes to control struggles with) so please pray for us that we will have wisdom and discernment.
5) I love my friends who have pools and are nice enough to let us use them! (and my kids love them even more!)