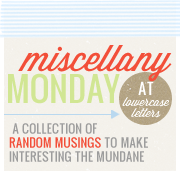 1) The girls and I have a skin disorder called EB. It makes our skin blister easily from friction or heat and we mostly deal with it on our hands and feet. We have the most mild form of it that you can have (which is a huge blessing) However, it can be frustrating at times and it's easy to go into a pity party when you can't do the activities you want to (especially in the summer.)
Then I saw this post that put it all in perspective. Go meet Baby Robert.
http://servinghischildreninuganda.blogspot.com/
2) The kids and I went to the park this weekend while the the two big guys where at the Wildfire Weekend at Liberty.
We had a picnic and went to the dog 'show' at the park
Went and checked out the ducks
Don't worry, we didn't fish.
This poor guy was having a bad day. I can empathize. Have had those days lately myself.
The geese kept following Ab for his food.
He had a hard time walking away when they were honking for more food.
3) I came outside the other day and this is what awaited me on my car. I'm not sure what flew over…but boy did they leave a mess.
And I just thought it was neat that some insect was already feasting.
My view as I drove away that morning. I am sure there is a spiritual lesson in this picture just waiting to be taught.